Overview of this new virus - CORONAVIRUS (COVID-19)
Coronaviruses are a family of viruses that can cause illnesses such as the common cold, severe acute respiratory syndrome and Middle East respiratory syndrome. In 2019, a new coronavirus was identified as the cause of a disease outbreak that originated in China. The virus is now known as the severe acute respiratory syndrome coronavirus 2 (SARS-CoV-2). The disease it causes is called coronavirus disease 2019 (COVID-19). Cases of COVID-19 / coronavirus have been reported in a growing number of countries!
SYMPTOMS:
Symptoms may appear 2-14 days after exposure: fever, cough, shortness of breath. Also: tiredness, aches, runny nose and sore throat. The severity of COVID-19 / coronavirus symptoms can range from very mild to severe. Some people have no symptoms.
Shortness of breath
Having a cough that gets more severe over time
A low-grade fever that gradually increases in temperature
Fever
Cough
Those with weakened immune systems may develop more serious symptoms, like pneumonia or bronchitis. You may never develop symptoms after being exposed to COVID-19. So far, most confirmed cases are in adults, but some children have been infected. There is no evidence that children are at greater risk for getting the virus.
PROTECT OTHERS:
We can all help slow the spread of COVID-19 / coronavirus. To protect others you must: practise good hygiene, practise social distancing, follow the limits for public gatherings and understand how to self-isolate (if you need to). Because it is a new virus with no treatment or immunity in people, it is critical for people with any symptoms to stay home and self-isolate for at least 10 days to keep it from spreading.
YOU HAVE TO:
Avoid large events and mass gatherings.
Avoid close contact (about 6 feet) with anyone who is sick or has symptoms.
Keep distance between yourself and others if COVID-19 / coronavirus is spreading in your community, especially if you have a higher risk of serious illness.
Wash your hands often with soap and water for at least 20 seconds, or use an alcohol-based hand sanitizer that contains at least 60% alcohol.
Cover your mouth and nose with your elbow or a tissue when you cough or sneeze. Throw away the used tissue.
Avoid touching your eyes, nose and mouth if your hands aren't clean.
Avoid sharing dishes, glasses, bedding and other household items if you're sick.
Clean and disinfect surfaces you often touch on a daily basis.
Stay home from work, school and public areas if you're sick, unless you're going to get medical care. Avoid taking public transportation if you're sick.
PLEASE AVOID:
Eating raw or undercooked meat or animal organs.
Contact with live animals and surfaces they may have touched if you're visiting live markets in areas that have recently had new coronavirus cases.
RISKS:
The elderly and people with underlying medical problems like high blood pressure, heart problems or diabetes, or chronic respiratory conditions, are at a greater risk of serious illness from COVID-19 / coronavirus.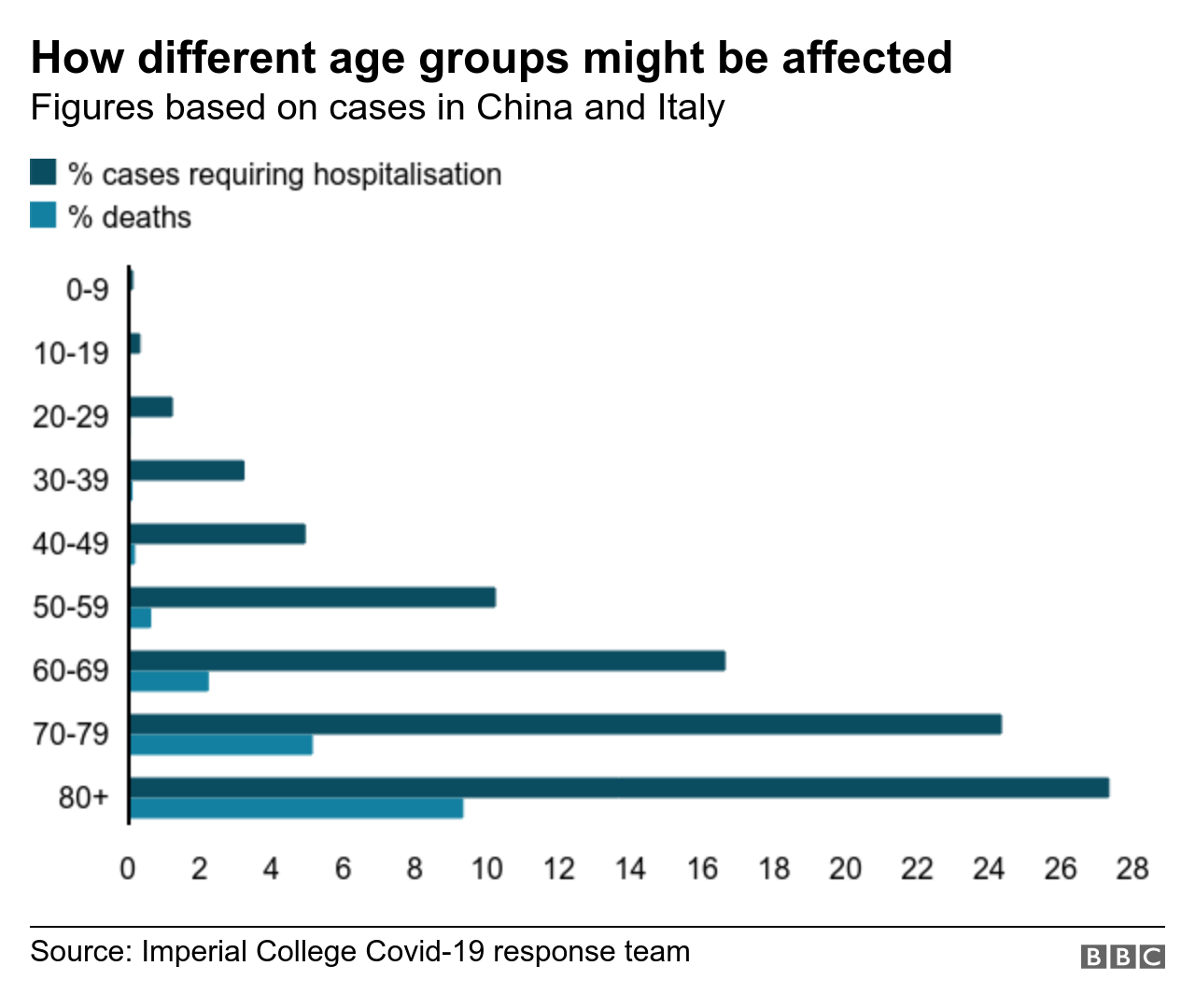 FACTS YOU NEED TO KNOW ABOUT CORONAVIRUS:
We don't yet know how dangerous the new coronavirus is, and we won't know until more data comes in!
About 80% of people who get COVID-19 / coronavirus experience a mild case – about as serious as a regular cold – and recover without needing any special treatment.
The World Health Organization has announced that COVID-19 / coronavirus is a pandemic!
As this is viral pneumonia, antibiotics are of no use. The antiviral drugs we have against flu will not work, and there is currently no vaccine. Recovery depends on the strength of the immune system.
Sub-regions of Italy, France, the Netherlands and Spain have already reported healthcare system saturation due to very high patient loads requiring intensive care.
IMPORTANT! You should check with your local authorities for the latest advice on seeking medical assistance!